Over 30 years of love for pizza
The first Alice pizzeria opened in 1990 in Via delle Grazie, in the St. Peter's area, in the heart of Rome. Here works Domenico Giovannini who, thanks to his passion and entrepreneurial skills, starts a project that over the years has become a real example of success in the world of pizza. From the first pizzeria, in fact, many others immediately follow, inspired by the same techniques and recipes, which open in different districts of the city.
On November 12, 2002 the trademark was officially registered, a turning point that allowed Alice to become more recognizable. In 2012 the first Alice pizzeria opened in franchising. 2013 is the year of the foundation of the Accademia della Pizza, the school dedicated to the training of the group's future pizza chefs. In the same year, opens the first pizzeria Alice outside of Lazio, in Emilia Romagna. In 2017 Alice flies overseas and celebrates the first pizzeria in the United States, precisely in Philadelphia.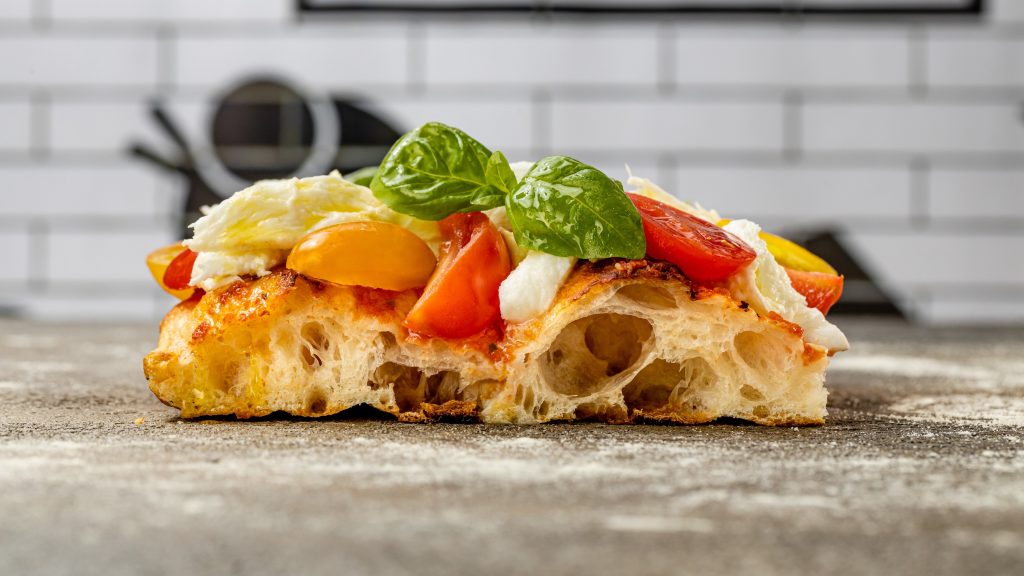 From year to year, Alice's growth becomes faster and faster and pizza by the slice conquers many Italian cities, from Milano to Cagliari, from Torino to Genova. So much so that, in 2019, the company sees the entry of an Italian investment fund, IDeA Taste of Italy, which plans even greater development. The objective over all these years, however, remains the same: to make pizza by the slice known throughout Italy and, perhaps, the rest of the world!